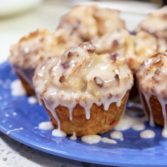 Lemon Raspberry Coffee Cake
Coffe cakes are a wonderful treat for visitors to enjoy over coffee or afternoon tea. I love eating them for breakfast or snacking on them throughout the day. There are two types of coffee cakes, one is yeast leaven and the other is considered a quick bread. This recipe is a quick bread coffee cake.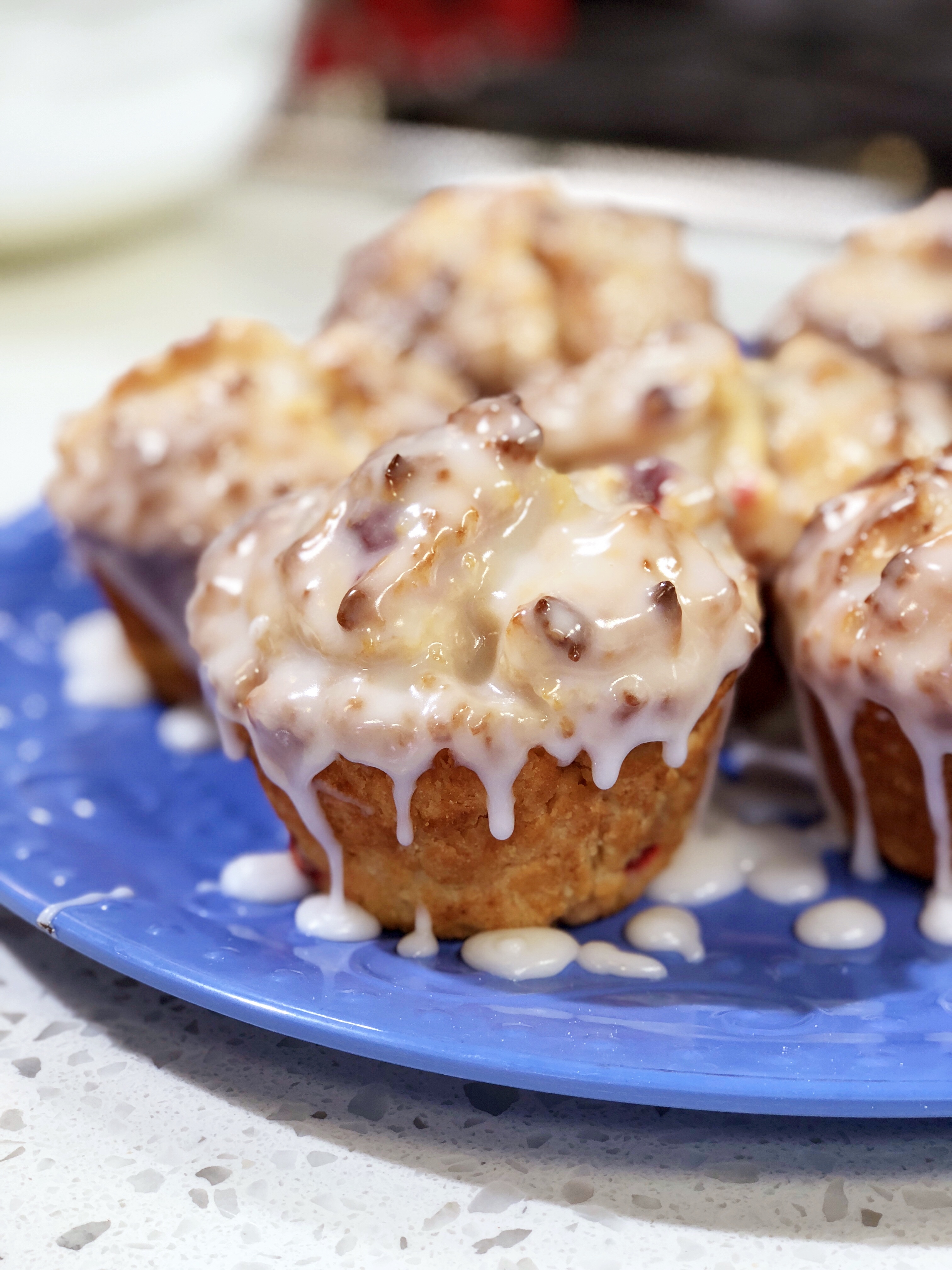 Ingredients
1 cup sugar
3/4 cup vegetable oil
4 eggs
4 cups flour
1 1/2 tsp baking powder
1/2 tsp salt
1 - 15 oz can lemon pie filling
1 cup fresh raspberries
For the Glaze:
1/2 cup water
1/2 cup sugar
1/3 cup corn syrup
9 cups powdered sugar
Instructions
1
Preheat the oven to 350 degree's.
2
Spray and dust the muffin tins with flour and set aside.
3
Combine the sugar, vegetable oil, eggs and lemon pie filling together into a large bowl and mix until combined.
4
In a separate bowl combine the flour, baking powder and salt. Whisk together.
5
Mix the dry ingredients into the wet ingredients until combined.
6
Fold in the raspberries and spoon the batter into 12 large prepared muffin tins.
7
Place the prepared coffee cake into your preheated oven and bake for about 30 minutes or until cooked all the way through and brown. Remove from the oven and set aside to cool.
8
While the coffee cakes are cooling, make the glaze by combine the sugar, water and corn syrup into a sauce pan and bring to a boil to dissolve the sugar.
9
Remove from the heat and whisk in the powdered sugar. If needed, adjust the amounts of powdered sugar to achieve your desired consistency of the glaze.
10
Remove the semi-cooled coffee cakes from the molds and dip the tops in the glaze. Let any excess glaze drip off. Place the prepared lemon raspberry coffee cakes on a serving platter. Serve and Enjoy!
chefbryan