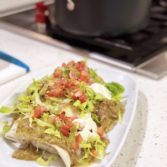 Easy Chili Verde
If you have leftover roast and want to re-purpose dinner, here's a wonderful recipe idea. Whether you have left over roasts or you roast up a fresh roast for chili verde, you are going to love this delicious simple recipe!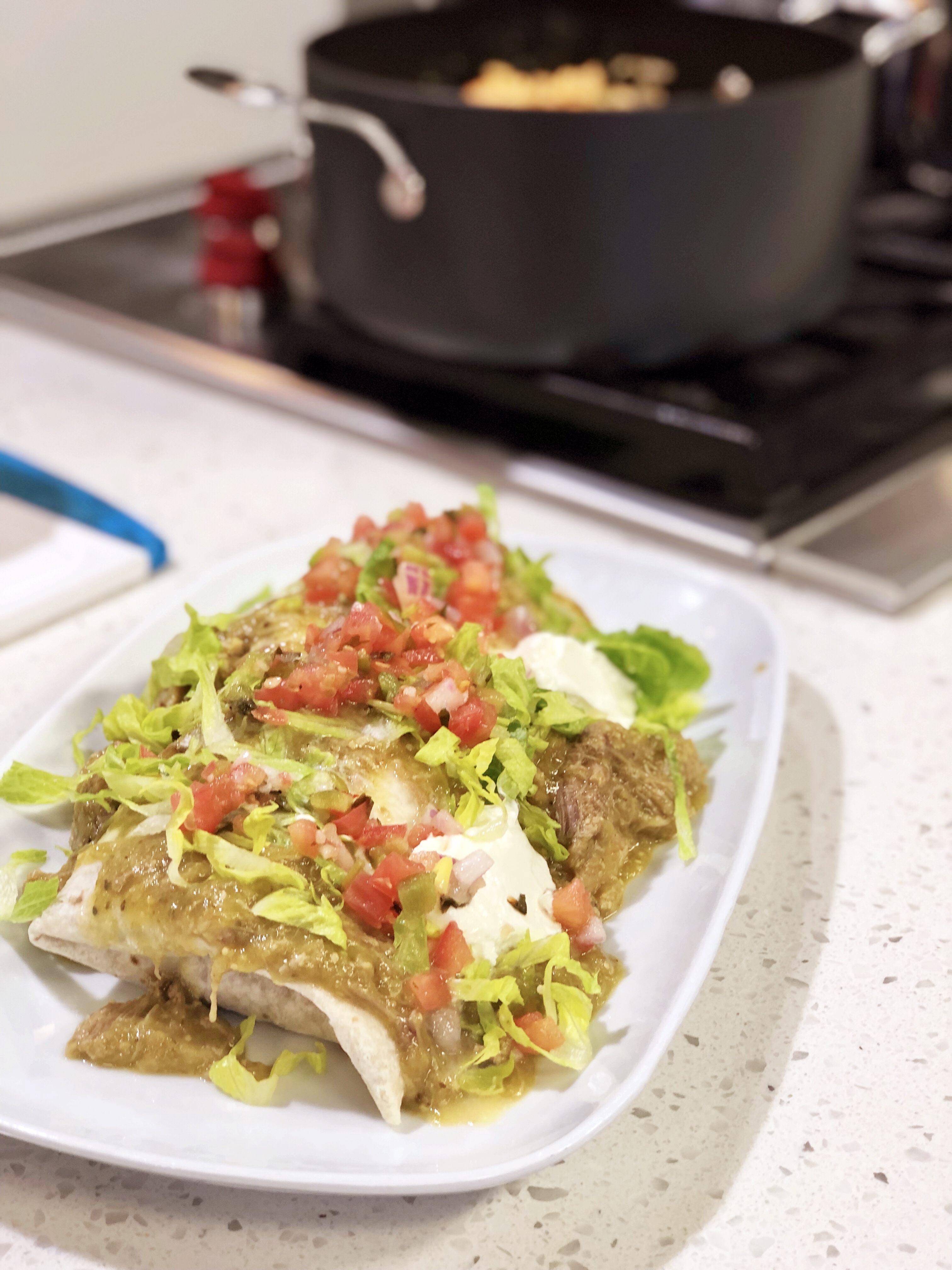 Ingredients
1 - 4 pound pork roast
3 pounds tomatillos
1 large poblano pepper
1 medium onion
1 tbsp minced garlic
2 chicken bullion cubes
3 cups long grain rice
3 tomato bullion cubes
4 cups cooked black beans
8 large flour tortillas
Instructions
1
Salt and pepper the pork roast and cook it until the internal temperature is 195 degree's. I like to use left over roasts.
2
Remove the paper skins from the tomatillos, wash and cut in half placing the cut side down on a baking sheet. Slice the poblano pepper, removing the seeds from them and lay the cut side down on a baking doing the same with the onion. Spray the tomatillos, peppers and onion with vegetable oil and roast in a 350 degree oven for about 30 minutes or until they are slightly charred.
3
Remove the roasting tomatillos, peppers and onions from the oven and set aside to cool.
4
To make the rice, place the rice in a large pot and rinse until the water is clear again.
5
Add 8 cups of water to the pot along with 3 tomato bullion cubes. Cover the pot and place the heat on low and cook until the rice is cooked. Use a fork, and fluff the rice, cover and let it sit for 10 minutes before serving.
6
I use canned black beans and re-heat them before serving.
7
Once the roasted tomatillos, peppers and onions are cool enough to handle, transfer them to a blender ( chicken bullion cubes and liquid too) and blend until smooth. If needed, add a cup of water to thin out the chili verde.
8
Make a burrito by using some large flour tortillas, fill with a few spoonfuls of cooked rice and black beans. Sprinkle cheese over the filling and roll up the tortilla like a burrito.
9
Spoon the chili verde over the the burrito and top with shredded lettuce, sour cream and fresh salsa. Enjoy!
chefbryan