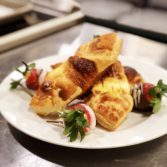 Valentine Danishes and Chocolate Dipped Strawberries
Why spend the money on Valentine treats when you can make them yourself. With a package of puff pastry and dipping chocolate you can create a perfect Valentines treat for your sweetheart!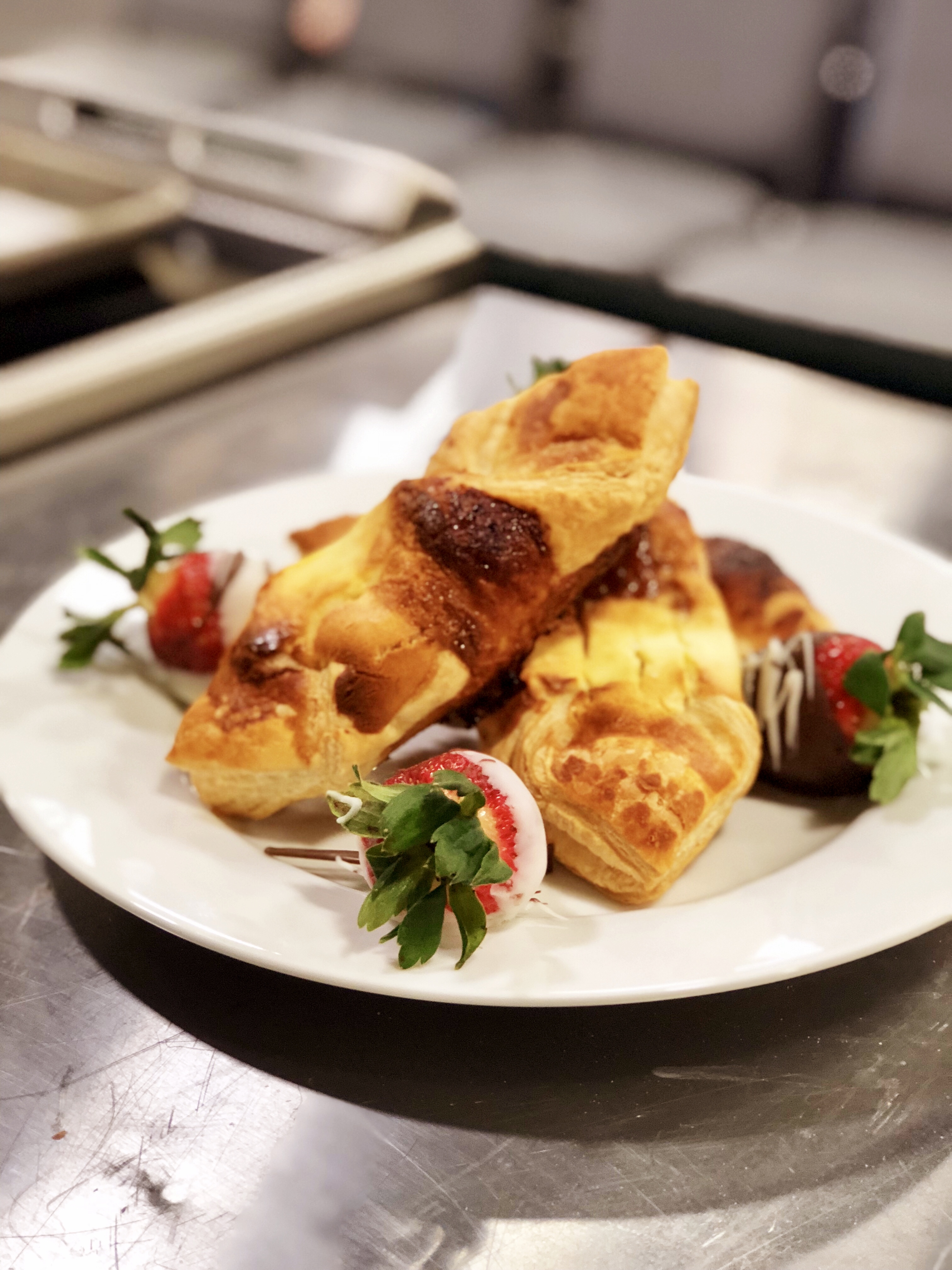 Ingredients
1 package puff pastry sheets, thawed
2 pkg cream cheese
1 egg
1/3 cup sugar
1 tsp salt
1 cup prepared jam of choice
For the Strawberries: 1 pound fresh strawberries, cleaned and dried
2 cups melted chocolate
1 cup melted white chocolate
Instructions
1
For the Danishes, preheat your oven to 400 degree's.
2
Unfold the puff pastry sheets and cut each sheet into 4 parts.
3
Fold two corners into the center of each of the puff pastry squares.
4
In your food processor, add the cream cheese, eggs, sugar and salt. Pulse together to combine into a smooth mixture.
5
Place a dollop into the center of the the puff pastry where the to points have come together.
6
On top of the cream cheese, place a dollop of prepared jam. Spray or brush with egg wash and place into your preheated oven.
7
Bake for approximately 30 minutes or until they are golden brown.
8
For the Strawberries, melt two chocolates in separate bowls and then simply pour the white chocolate into the dark chocolate and stir slightly to create a swirl.
9
Dip the prepared strawberries into the prepared chocolate and place the strawberries onto a parchment lined baking sheet to set.
10
Serve with your freshly made danishes and enjoy!
chefbryan