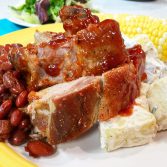 Pressure Cooker Country Pork Ribs
Country style pork ribs are amazing. With so many ways of preparing them, why not prepare them in your pressure cooker. The old pressure cookers of the 1960's are no more! The new pressure cookers today are safe, easy to use and come in a variety of shapes and sizes with options for stovetop or electric.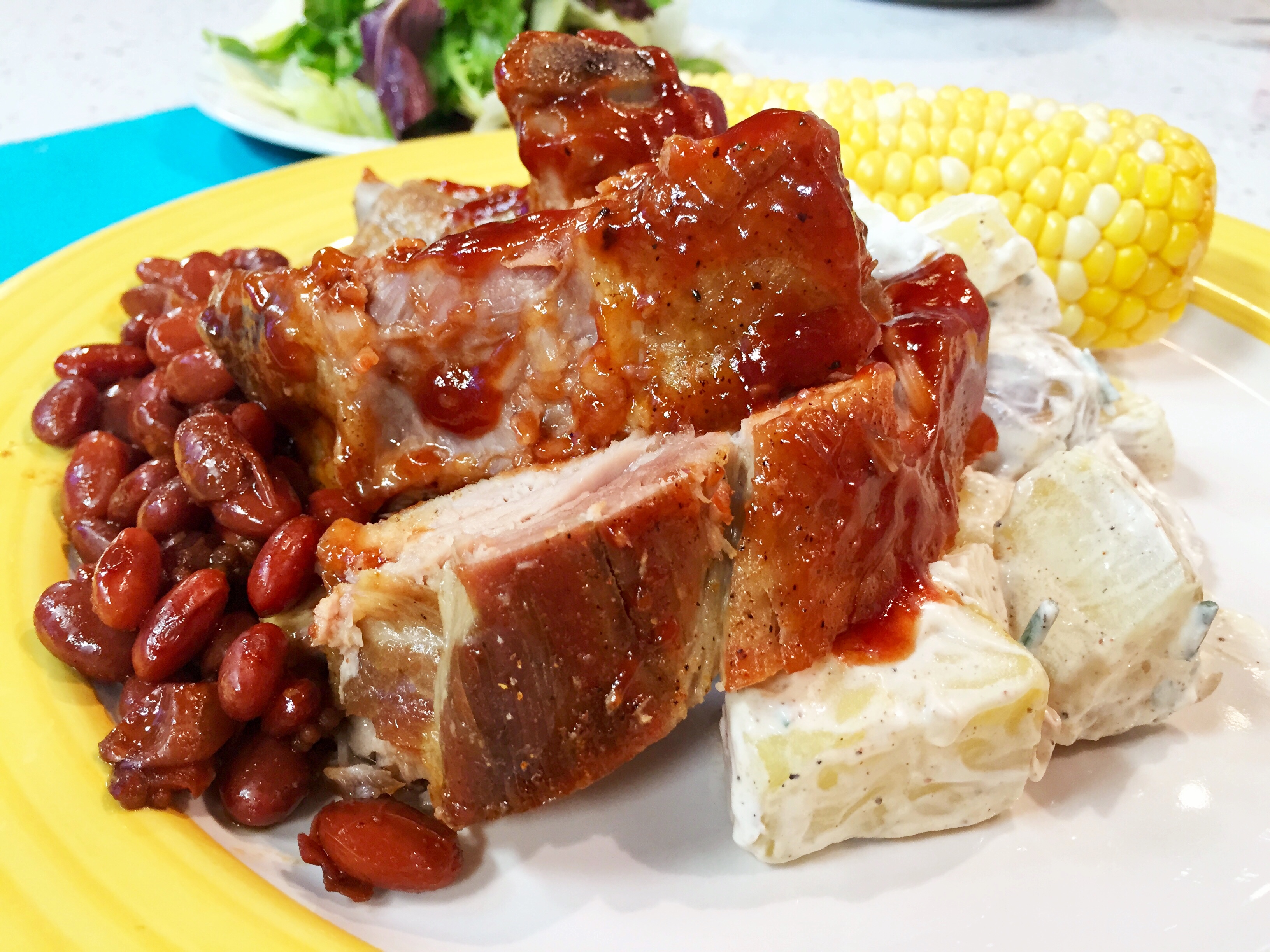 Ingredients
Homemade BBQ Sauce (Inspired by Jody Crockett):
1 cup sugar
1 stick butter
1/2 cup corn syrup
1/2 cup water
1 cup diced onion
4 garlic cloves, minced
2 cups prepared bbq sauce
For the Country Pork Ribs:
3-4 pounds country style pork ribs
2 cups homemade bbq sauce
1 cup apricot jam
1 tbsp smoked paprika
1 tbsp granulated garlic
1 tbsp onion powder
1 tbsp chili powder
1 tbsp herbs de provence
salt and freshly cracked pepper to taste
Instructions
1
For the Homemade BBQ Sauce: In a large sauce pan combine sugar, butter, corn syrup, and water. Bring to a boil and continue boiling until the mixture reach soft ball stage.
2
Add remaining ingredients and allow to simmer for about 15 minutes.
3
For the Country Pork Ribs: Place the country style pork ribs in your pressure cooker and brown.
4
In a medium size bowl, whisk together the bbq sauce, apricot jam, smoked paprika, granulated garlic, onion powder, chili powder, herbs de provence and desired amount of salt and pepper.
5
Pour the bbq mixture over the pork ribs. Be sure the pork ribs are well coated with the bbq sauce.
6
Allow the pressure cooker to come up to pressure and cook the ribs for about 1 hour on high for about 60 minutes. Every pressure cooker is different so I would check them after 30 minutes and every fifteen minutes thereafter. Be sure to follow the manufactures instructions on how to safely release the pressure from your pressure cooker before opening the lid.
7
When ribs are fork tender, remove from heat and allow them to rest for about 10 minutes before serving.
8
Serve with your baked beans and your favorite potato salad. Enjoy!
chefbryan