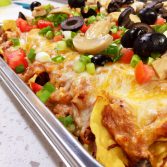 Baked Nachos
Let's be serious, who doesn't like a great nacho filled with all of the yummy toppings it offers. I love loading my nachos with all kinds of goodies and baking them in the oven for a few minutes to melt the cheese. You've gotta try these…I think they'll be a new favorite!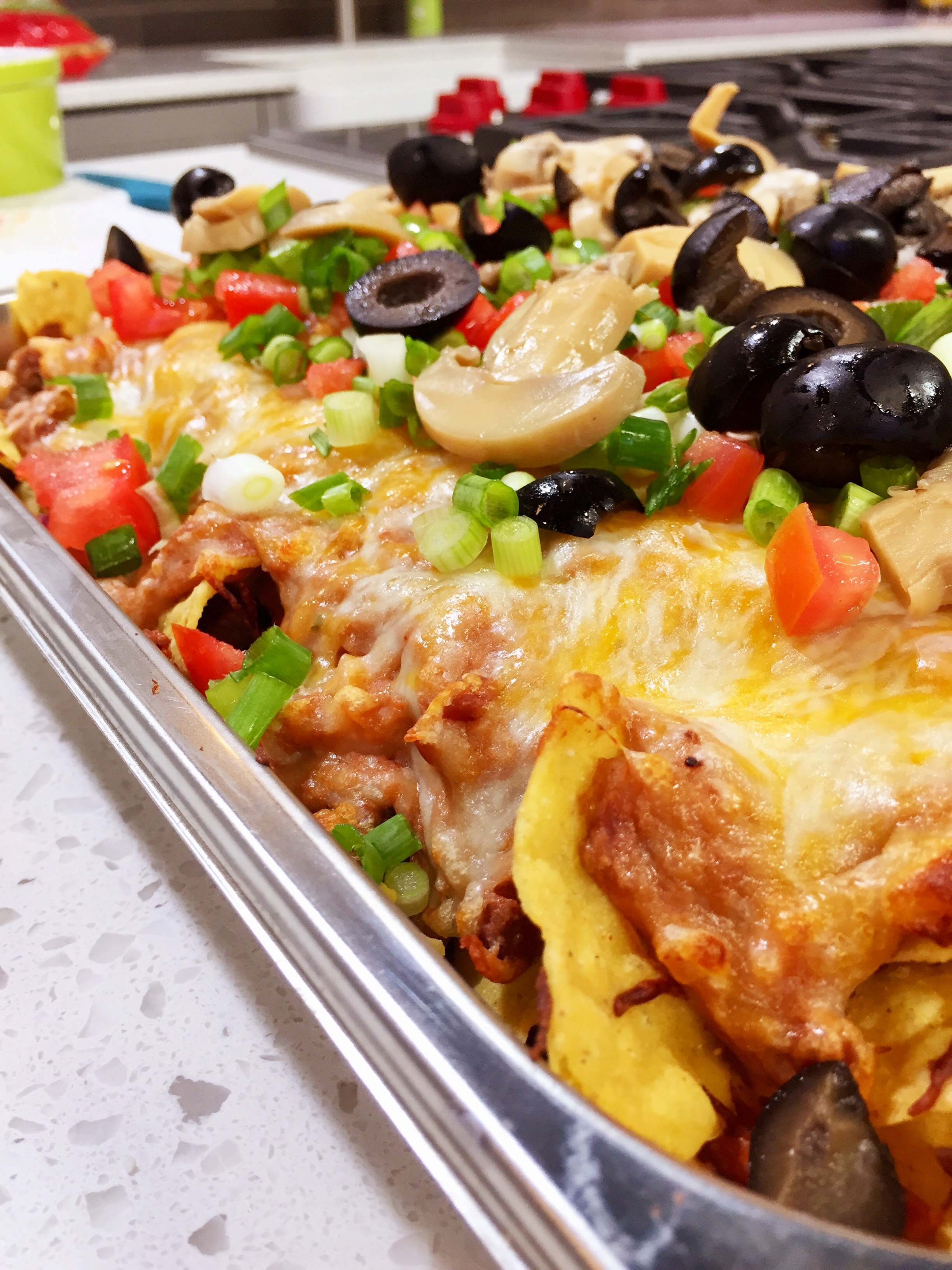 Ingredients
1 pound ground beef
1 pkg taco seasoning
2 cups re-fried beans
2 cups fresh salsa
2 cups grated cheese (use your favorite)
1 cup chopped olives
1 cups chopped mushrooms
1 bunch green onions, chopped
2 tomatoes, chopped
1 bag corn tortilla chips
Instructions
1
Preheat your oven to 350 degree's.
2
Fully cook the ground hamburger and drain off excess grease if needed. ( I like to rinse off the hamburger after it's cooked.)
3
Return the hamburger to the frying pan and add the taco seasoning to the hamburger. Cook according to the taco seasoning package.
4
While the hamburger is finishing cooking, reheat the refried beans and add 1 cup fresh salsa and 1 cup cheese to the refried beans. Stir to incorporate and melt the cheese.
5
To assemble, place the chips into a 9x13 baking pan or a pan of your choice. Depending on how large the bag of chips are, you may have leftover chips.
6
Spoon the prepared ground beef over the chips. Spread the refried beans over the ground hamburger and top with remaining cheese.
7
Place the nachos into the oven and bake until the cheese has melted.
8
Remove from the oven and spoon the remaining salsa on top followed by the chopped olives, mushrooms, chopped green onions, and chopped tomatoes. Serve and Enjoy!
chefbryan