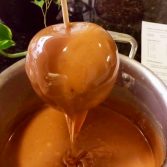 Homemade Caramel
If I could, I would live on caramel. Probably my favorite candy out there! Making caramel should only be done by adults and don't let small children help or be around to distract you. Caramel is so hot, it would severely burn a small child or yourself, so be careful and pay attention.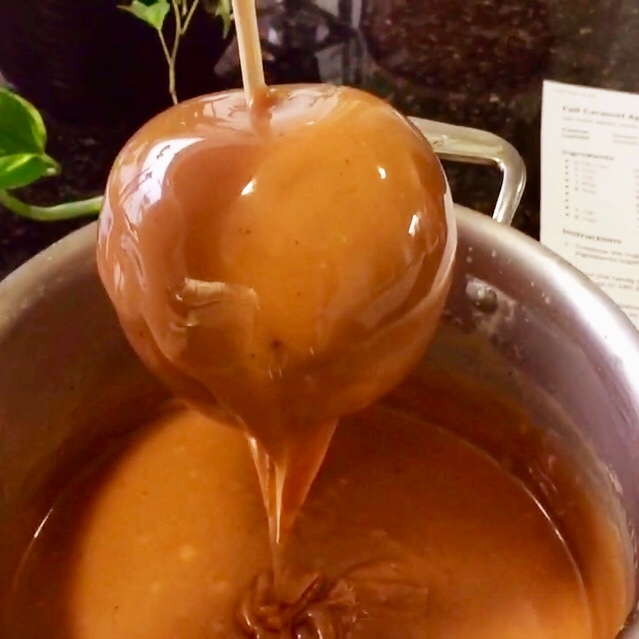 Ingredients
2 1/2 cups sugar
1/2 tsp salt
1 cup corn syrup
1 tbsp vanilla
6 tbsp butter
2 cups heavy cream
Instructions
1
Add the sugar, salt, corn syrup and vanilla to a heavy bottom sauce pan. Stir to combine and use a pastry brush to remove any sugar crystals that may have gotten onto the side of the pan.
2
Gently stirring while not touch the sides of the pan, bring the mixture to a boil. Stop stirring and place a lid on the mixture for about 3 minutes to be sure all the sugar crystal have been washed down the sides of the pan.
3
Gently stir the sugar solution without touching the sides of the pan until the solution begins to brown and smoke. I generally use a wooden spoon to stir with.
4
Remove from the heat and add the butter and heavy cream. Be careful because the mixture will spitter and spat. Carefully stir the mixture until everything has combined.
5
Allow the caramel to cool and store in an airtight container in the fridge. Use as needed.
chefbryan