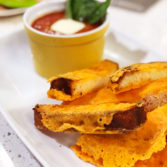 Easy Tomato Soup with Crispy Cheesy Dippers
The combination of tomatoes and cheese have always been a favorite. Making easy tomato soup involves a few cans of diced tomatoes that are already in your pantry alongside a few herbs and spices. Try and use the ingredients you already have in your pantry before shopping. Finish off the soup with my crispy cheesy dippers for a great lunch or simple dinner idea!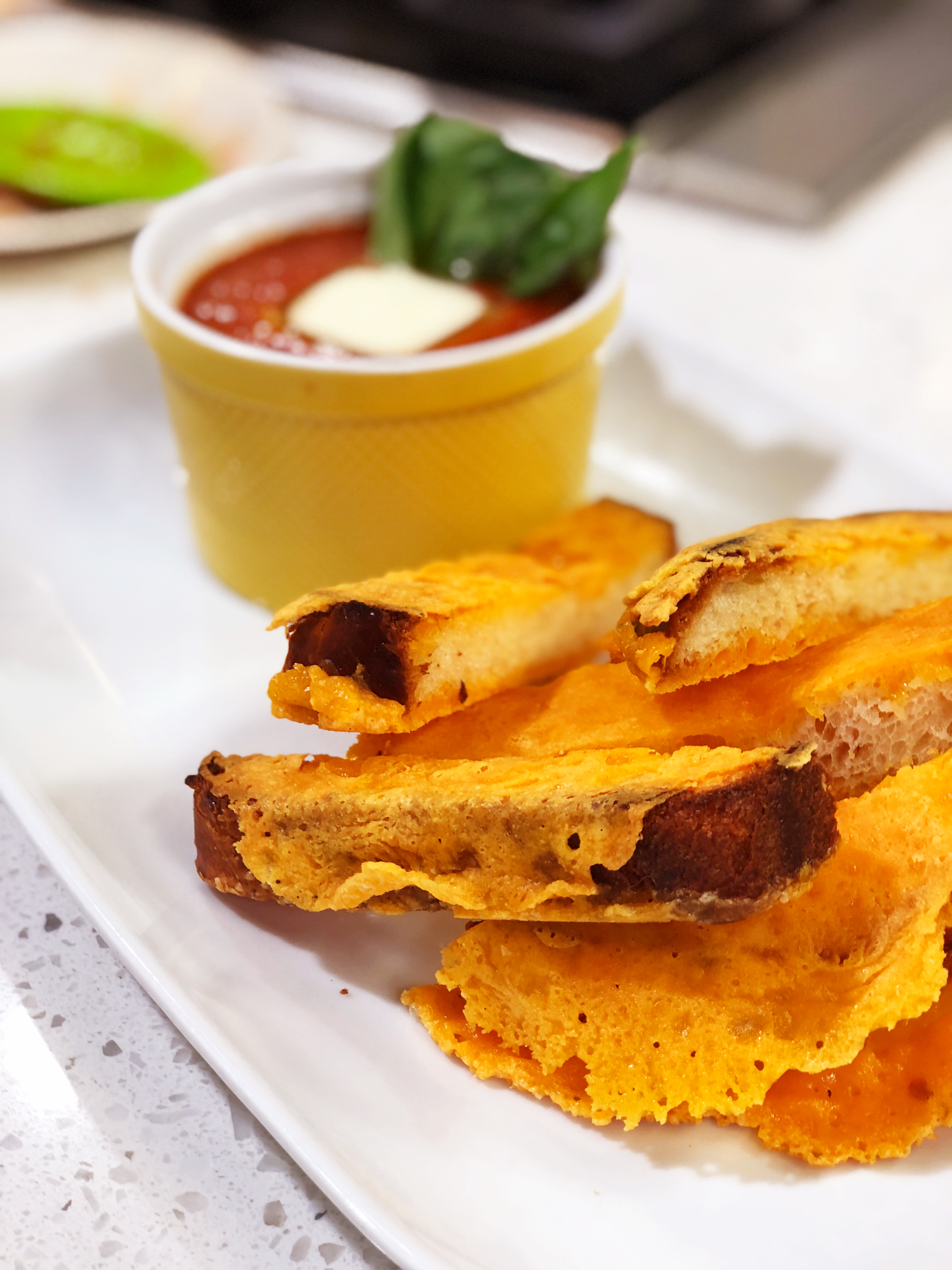 Ingredients
For the Tomato Soup:
3 cans (14.5 oz) Italian style diced tomatoes
3 cans (14.5 oz) Fire roasted diced tomatoes
1 can (6 oz) Italian style tomato paste
1 small onion, sliced
3 garlic cloves
4-5 leaves fresh basil
4 tbsp butter
salt and pepper to taste
For the Crispy Cheesy Dippers
4 cups shredded sharp cheddar cheese
4 slices of your favorite bread
non stick pan
Instructions
1
To make the easy tomato soup, Combine all of the ingredients into a blender and blend together until smooth. Transfer to a large pot and bring to a boil, remove from the heat, salt and pepper to taste and enjoy!
2
To make the crispy cheese dippers, Heat a non-stick pan on the stove. While the pan is heating toast 4 of your favorite slices of bread.
3
When the non stick pan is hot, pour 1/2 of shredded sharp cheddar cheese into the hot pan (can use your favorite cheese if you're not a sharp cheddar fan). Let the cheese start to melt and place the toasted piece of bread over it. Let the cheese crisp up for about two minutes, adjust times as needed.
4
When the first side of the crispy cheesy dipper is done, remove from the pan and follow the same process for the other side of the toast. Follow this same process until all of the crispy cheese dippers are finished.
5
Using a pizza cutter, cut the crispy cheesy dippers into strips. Serve to the side of your easy tomato soup and enjoy!
chefbryan