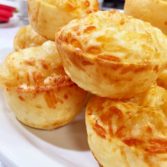 Easy Brazilian Cheese Bread
One of my favorite flavors from Brazil, this cheese bread recipe is simple to make and delicious.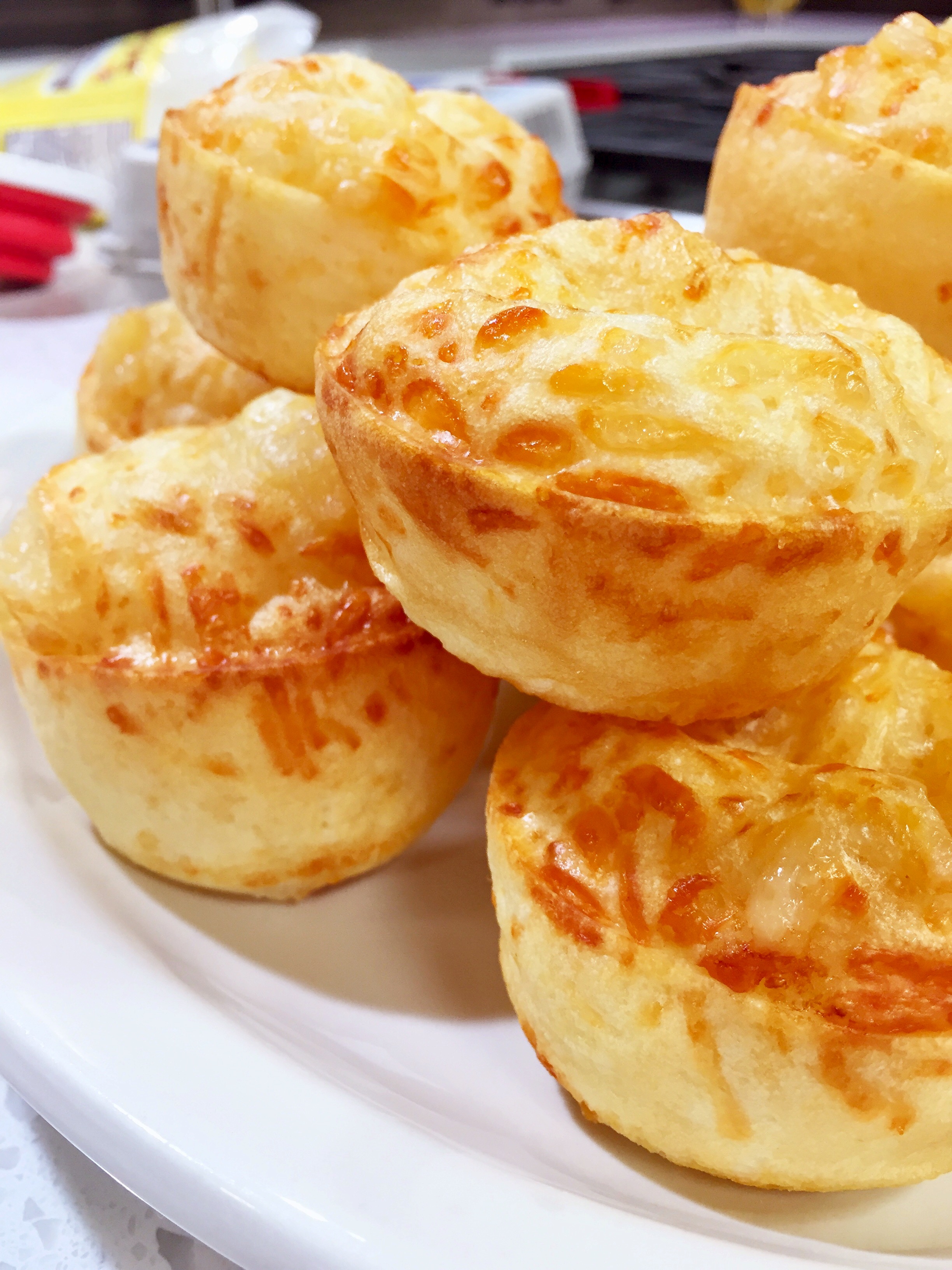 Ingredients
1 egg
1/3 cup vegetable oil
2/3 cup milk
1 1/2 cups tapioca flour
1 cup grated parmesan cheese
1/2 tsp salt
Instructions
1
Preheat your oven to 400 degree's.
2
Spray your 12 top muffin tin with vegetable oil and set aside.
3
Blend everything together in a large bowl until blended.
4
Spoon or pour the batter into the prepared muffin tins, filling the compartments about 3/4 of the way full.
5
Place the prepared cheese bread in the preheated oven and bake for approximately 15-20 minutes or until golden brown.
6
Remove from the oven and place on a cooling rack for about 10 minutes. Remove the cheese breads, serve and enjoy!
chefbryan