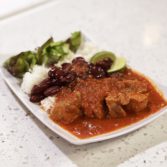 Chile Rojo
Try using red sauce instead of tomatillos when you make your chile verde (rojo) recipe.  This simple and delicious variation will be a favorite for your family and friends.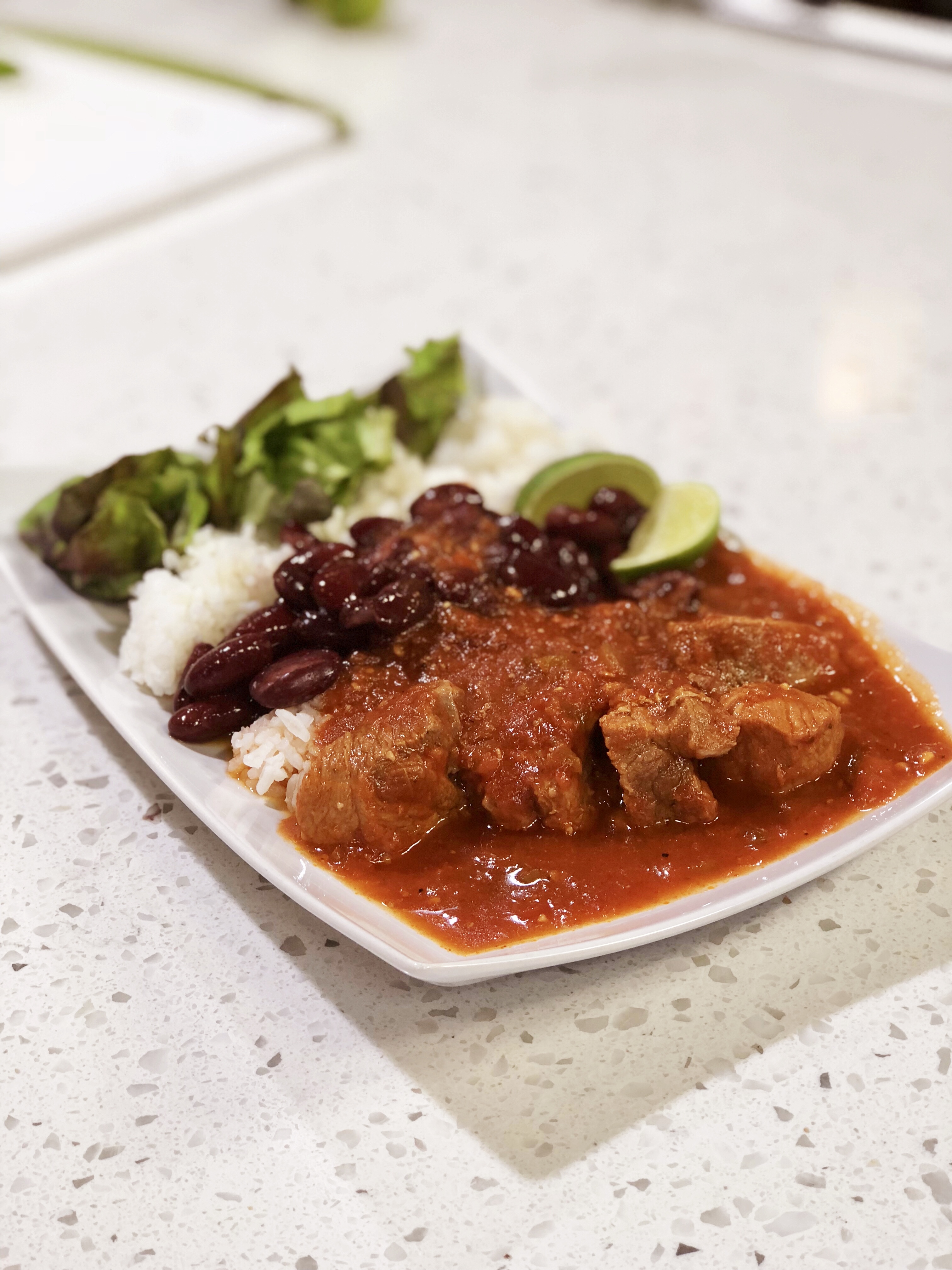 Ingredients
2 lbs boneless pork roast
2 tbsp steak seasoning blend
2 cups prepared salsa
1/4 cup tomato paste
1 cup water
Cooked Rice
Beans (your choice)
Green Salad
Instructions
1
Slice the pork roast into bite size pieces and place in a large resealable bag. Sprinkle with the your choice of steak seasoning blend and place in the refrigerator over night.
2
In the morning, add the marinated pork, prepared salsa, tomato past and water to your slow cooker and cook on low for about 6-8 hours or until the pork is tender.
3
Serve with rice, beans (of your choice) and a green salad on the side. Enjoy!
chefbryan