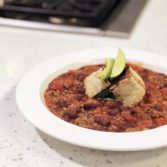 Chili and Nutella Cinnamon Pastry Wheels
Chocolate, cinnamon and chili powder are delicious together and so when I created this recipe, it was reminiscent of my childhood elementary cafeteria. I love the chili and big fluffy cinnamon rolls and so the version has a twist and the pastry wheels have chocolate, cinnamon and are formed using pastry dough rather than enriched bread dough.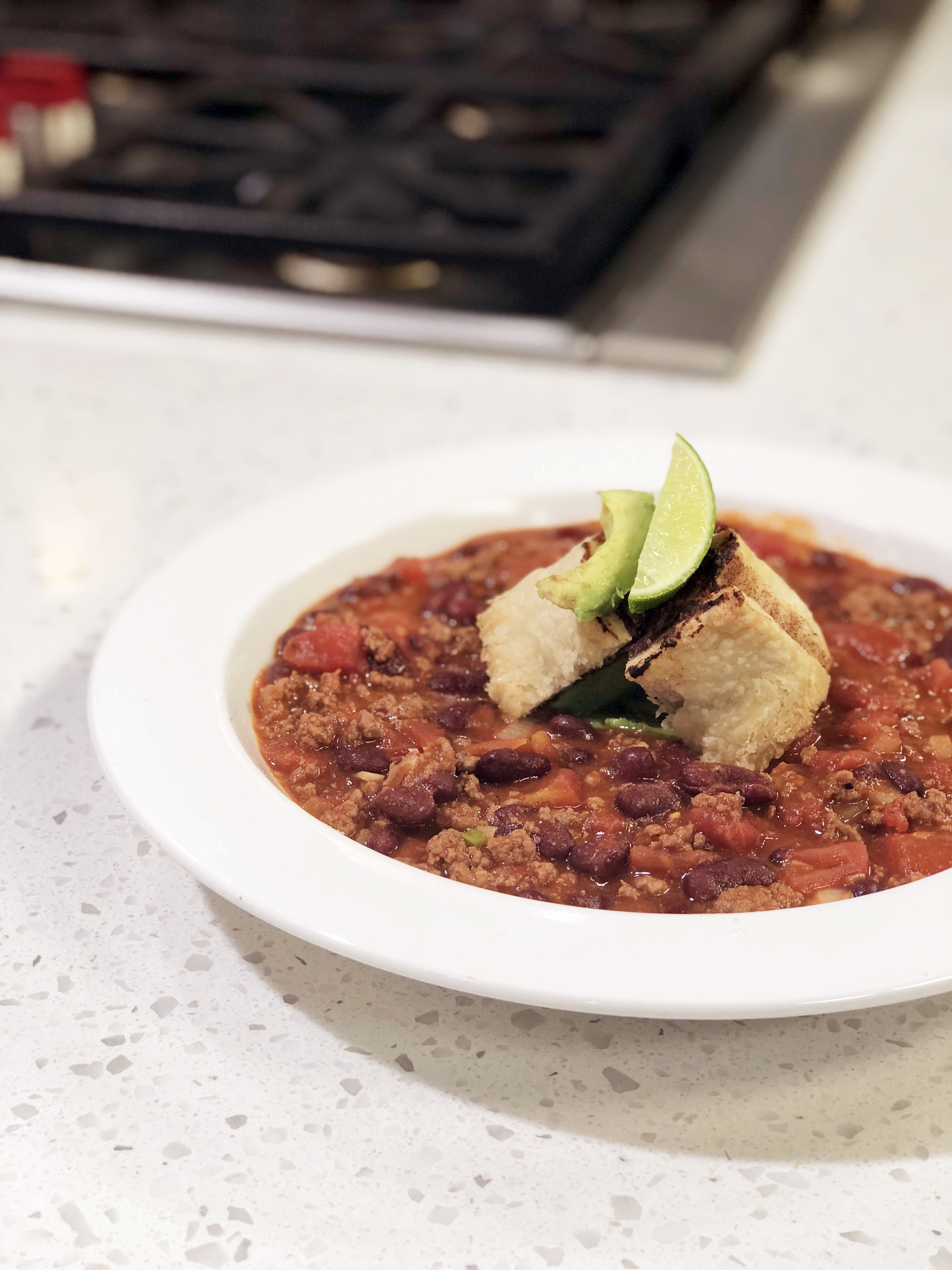 Ingredients
For the Chili: 1 pound lean ground beef
3 cans diced tomatoes
3 cans dark kidney beans
1 can tomato paste
2 tbsp cumin
2 tbsp chili powder
1 tbsp roasted garlic and herb spice blend
2 tsp cajun season salt
1 package sloppy joe seasoning
1 medium onion, diced
1 lime (garnish)
1 avocado (garnish)
For the Nutella Cinnamon Pastry Wheels: 1 stick butter, cut into pieces
1 1/2 cups flour
1 tsp salt
1/2 cup water
1 1/2 cups nutella, warmed
Cinnamon to taste
Instructions
1
Preheat your oven to 350 degree's.
2
To make the chili, add the ground beef into a large pot and fully cooked the meat.
3
Add the cans (juice and all) of diced tomatoes, kidney beans, tomato paste, cumin, chili powder, roasted garlic and herb spice blend, cajun season salt and sloppy joe seasoning package.
4
Stir the ingredients together and bring the mixture to a bowl. Reduce to a simmer and cook for about 20 minutes.
5
After twenty minutes of simmering, add the diced onion and continue simmer for an additional 10 minutes. Remove from the heat and serve with your fresh lime, avocado and Nutella cinnamon pastry wheels.
6
To make the Nutella cinnamon pastry wheels, in the bowl of your food processor, combine the butter pieces, flour and salt. Pulse together to create a coarse resemblance of "corn meal".
7
Transfer the flour mixture to a large bowl and add the water. Mix together by hand until everything is incorporated. If needed, add additional water if the pastry dough is too dry.
8
Dust your work surface with flour and carefully roll the pastry dough into a rectangle. Spread the warm Nutella over the surface of the dough. If you want more Nutella feel free to add it to your taste.
9
Generally sprinkle the Nutella with cinnamon and roll the dough up like you would cinnamon rolls.
10
Slice the roll into 6 large or 10 smaller pinwheel rounds. Grease a six or twelve top muffin tin and place each pinwheel roll into the prepared muffin tin.
chefbryan